When it comes to getting website hosting in Nigeria, it has always been an issue for various reasons. The most popular reason is trust. Most Nigerians would rather seek out a foreign host than Nigerian hosts. And this is very understandable because at the end of the day it's your money you are 'risking'.
But all that aside, there are some very good Nigerian hosting companies. Which I have had the privilege of using for me and my clients' projects.
There are at least 15 reliable web hosts in this country. But for the sake of time, I will outline the best five according to my opinion at least. But first of all, I want to say that my favorite of them is QServers. For reasons which I will point out very soon in this article.
Okay, here we go for our top five from:
1. QServers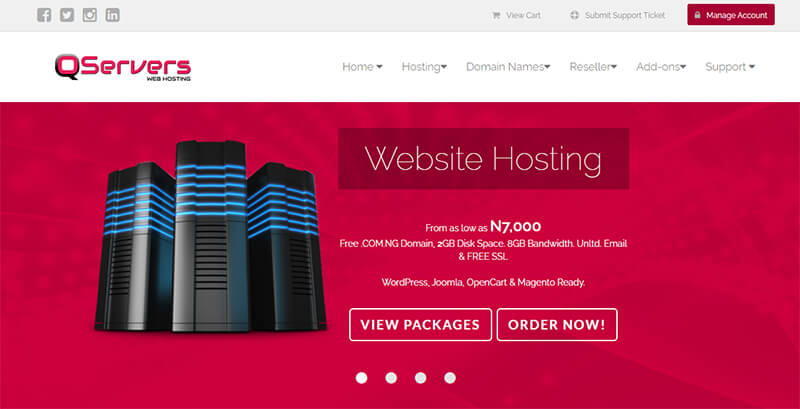 QServers is the best Nigerian hosting company in my opinion. And this is for a variety of reasons, chief among them is their service uptime. One can hardly have issues with their website being down or inaccessible. There hosting plan is very affordable and their customer services is superb.
One can say I'm a bit biased because our website is hosted on it. Maybe. But take it from me, these guys are the best in the country when it comes to web hosting. They are not the cheapest, but their service is worth the money.
2. DomainRacer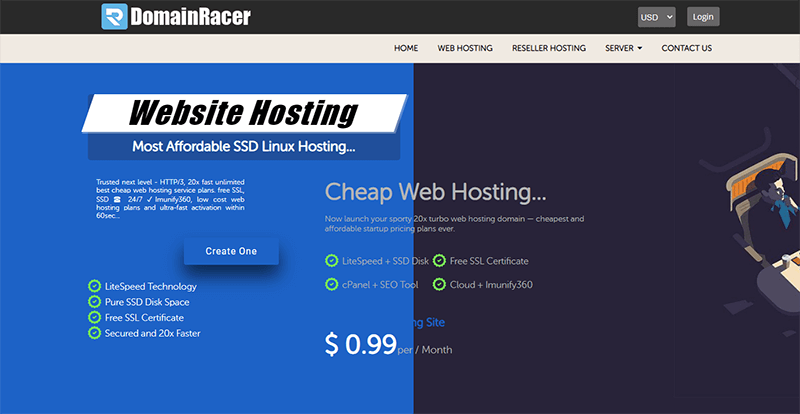 DomainRacer is one of the most popular web hosting providers for marketers, bloggers and small businesses. This is mainly because it's the cheapest web host in the country. Going for as low as $0.99 cents per month. As Nigerians we like cheap things na. Not only are they cheap, their services are also very reliable.
They provide hosting services such as Shared Hosting, VPS Hosting, Reseller Hosting, LMS Hosting, Dedicated Server Hosting and Application Hosting (WordPress, PHP, MySQL, E-commerce, Web developer, Node.js, Magento, Joomla, Drupal). All these services are at a very cheaaaaap price.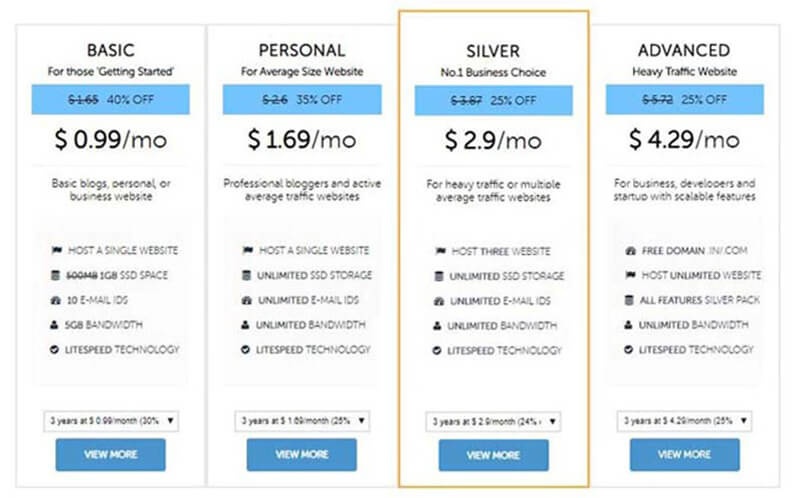 Now, these guys also have a free SEO Default tool to boss your website's ranking on Google. It's a great thing to have if you are a business that can't afford paid ads yet
3. BlueHost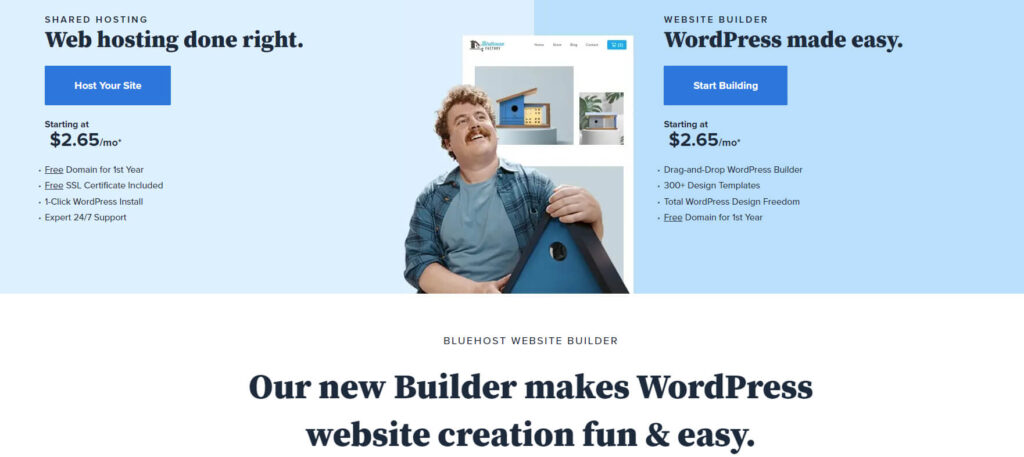 For this article, I know I'm supposed to be only ranking Nigerian hosts. But Bluehost is just too good to be left out of any rankings involving web hosts. Whether Nigerian or not.
Now, this company is in my opinion and WordPress.org's opinion also the best web hosts in the world. So you can understand why it will be a blunder to leave them out. Now for my fellow Nigerians who we have established, love cheap things. These guys are not cheap.
Their cheapest plan starts at $2.65 per month. This plan includes easy WordPress installation, free SSL certificate, MOJO marketplace to install apps, a free domain name, cPanel, a 24/7 support team, and $175 in free advertising credits.
Now if you are going to choose them for your website (and you should), you should understand one thing. Paying for their services from Nigeria can be a bit difficult, since our beloved country has restricted foreign transactions on Nigerian debit cards. Email us if you need a work around for this issue.

They provide speed, security, and a great user experience for your website. If you can overcome the initial issue of international transactions, they are the best when it comes to website hosting.
4. WhoGoHost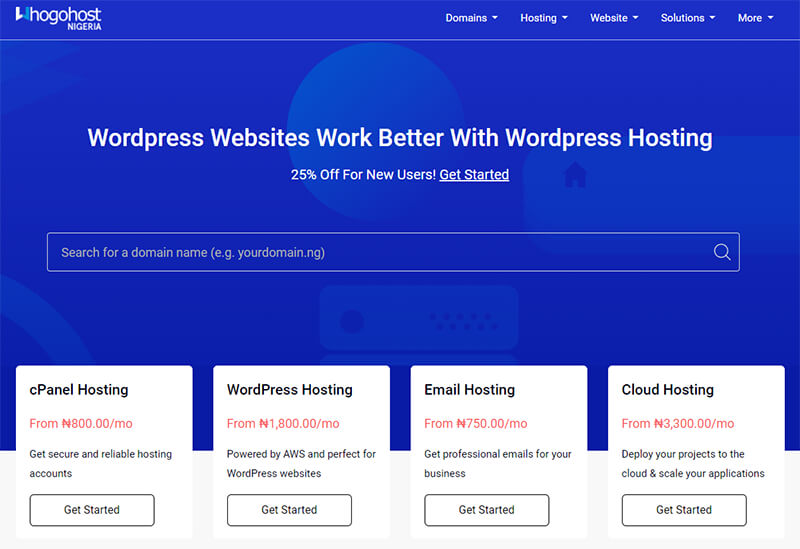 WhoGoHost is the most popular website hosting company in Nigeria. With more than 9,000 active customers and over 23,000 active domains registered with them, they have been here for a while.
When one hears Web hosting in Nigeria, WhoGoHost is the first company that comes to mind. Yeah, they are that popular. And with good reason.
They feature various options just like every other host. Their prices start at 800 Naira monthly. You can use our coupon code WRP5000 to get a 10% discount if you want to.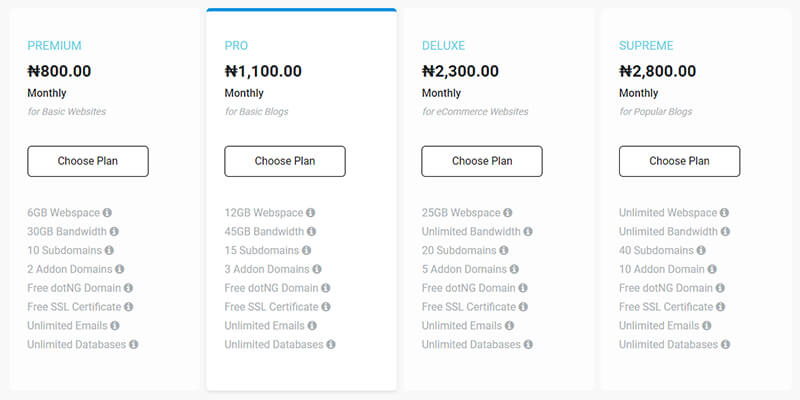 As you can see, the smallest hosting package on WhoGoHost is the Premium plan, and it comes with some exciting features. Their basic package would cost you ₦800/mo or ₦8000/yr.
And the plan gives you access to 6 GB of storage space, 30 GB of bandwidth, 10 subdomains, 2 add-on domains, a free .NG domain, a free SSL Certificate, unlimited emails, unlimited databases, and 24/7 support.
5. Web4Africa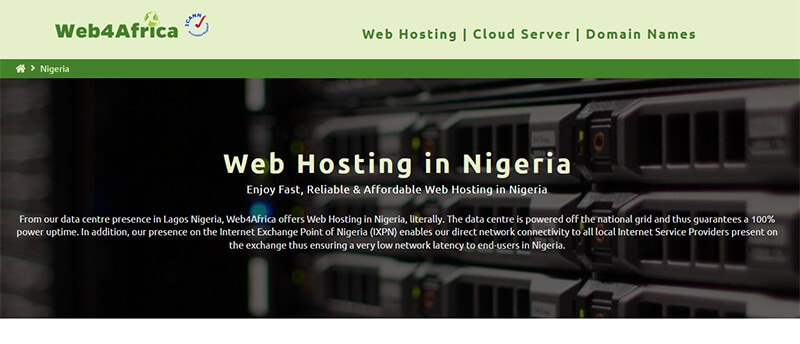 Web4Africa is the best hosting company in the whole of Africa. However, their monthly plan is more expensive compared to most hosting companies in Nigeria.
Now, these guys are the best web hosting company in the whole of Africa. And as you might have guessed the most expensive. But they are Africa's best, so they are worth it.
Web4Africa's support team is top-notch too. When they say 24/7 they mean 24/7 support team. But then they are not Nigerians so…. But all kidding aside, I have used them once for a client and the experience was just WOW!.
Their basic plan will cost you about ₦1,200 for their Mercury plan, but you get a discount if you decide to pay yearly. Their yearly plan is just ₦9000. Which is really sweet if you ask me. And don't forget, you get the full royalty treatment.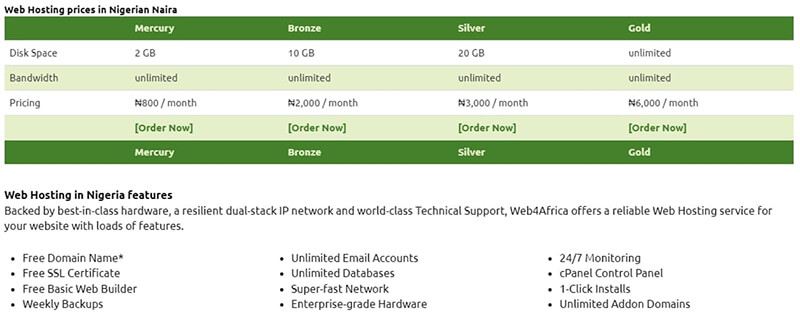 Here's what you get with that plan: cPanel, unlimited bandwidth, a free .COM.NG domain, a free SSL Certificate, unlimited emails, unlimited add-on domains, cPanel, unlimited databases, weekly backups, and a very fast support team.
Conclusion
Choosing a good hosting company is one of the most important decisions to make when building your website. In this article I've carefully outlined the five best web hosts in Nigeria today.
This is to help my dear readers to make informed decisions on their choice of web hosts. because like I said at the beginning of this article. At the end of the day, it's your money you are risking (risking if you make the wrong choice).
If you found this post helpful, kindly share it with your friends to help them too. Choosing a good web hosting company is very crucial to business success online. So don't forget to share it on social media.
Thanks People, and Stay Awesome!!